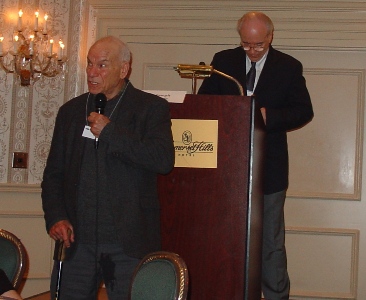 Ralph giving acceptance speech.
Ralph Seligman received the New Jersey Planning Officials
Achievement in planning Award on May 19, 2006, at the
Planning Awards Banquet held in Warren, N.J.
This award is given to an individual of New Jersey who has
demonstrated an unusual or significant contribution to planning.
Congratulations to Ralph in receiving the
Achievement in Planning Award.